College setback
Article Main Body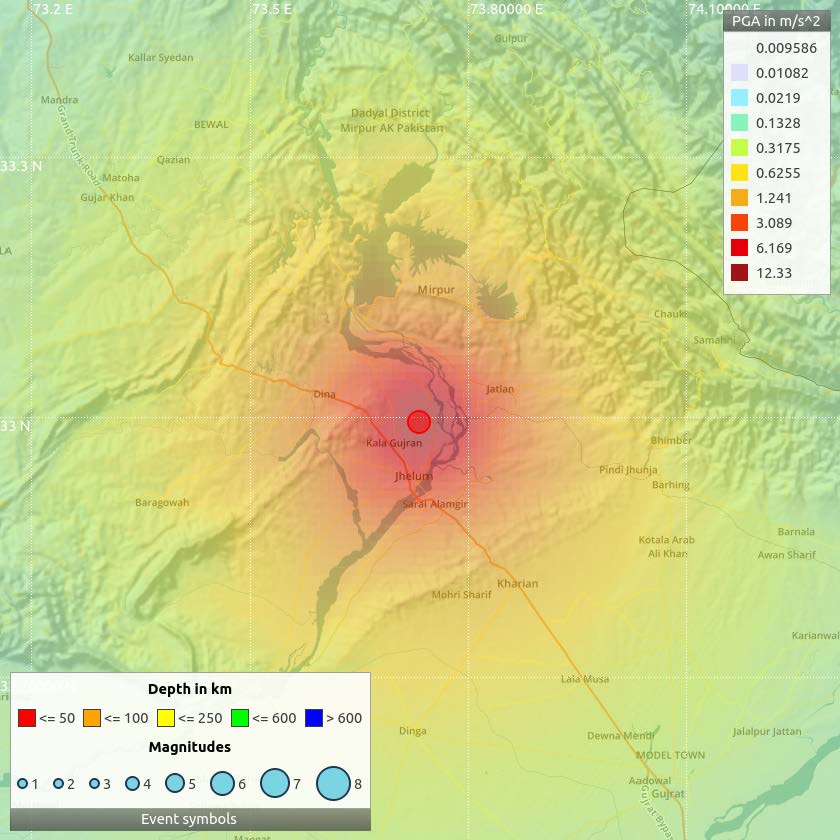 An earthquake has damaged Khari Shareef in Pakistan-administered Kashmir, site of a college proposed by RAS Fellow Shamim A Sheikh.
On 24 September, a magnitude 5.6 earthquake hit Pakistan, with reports of 40 dead and more that 300 injured. The quake was at a depth of 10 km with epicentre 3 km south of the town of new Mirpur and ultimately results from the compressional boundary between the Indian and Asian plates. The quake destroyed roads and buildings, with severe aftershocks still taking place. Shamim A Sheikh reports that "The area of Khari Shareef is worst affected with buildings destroyed or damaged adversely. The road has been practically been destroyed and parts submerged by upper Jehlum canal along the road near us." Sheik had appealed in the October 2019 issue of A&G for donations of astronomical and scientific equipment for Khari Shareef College, but this now has to take second place to making the buildings safe and rebuilding.   
It means that plans for the College have to be put on hold. "We hope to restore and repair the college but at considerable expense and delay," said Sheikh. "Our needs will become more strenuous with finance. I thought to inform our well wishers about this earthquake and raise an appeal for the victims of some 40 deaths and 70% of  homes not habitable." Get in touch with shaminsa@aol.com for more information or if you wish to help. 
I thought to inform our well wishers about this earthquake