Space sounds and staring at the ground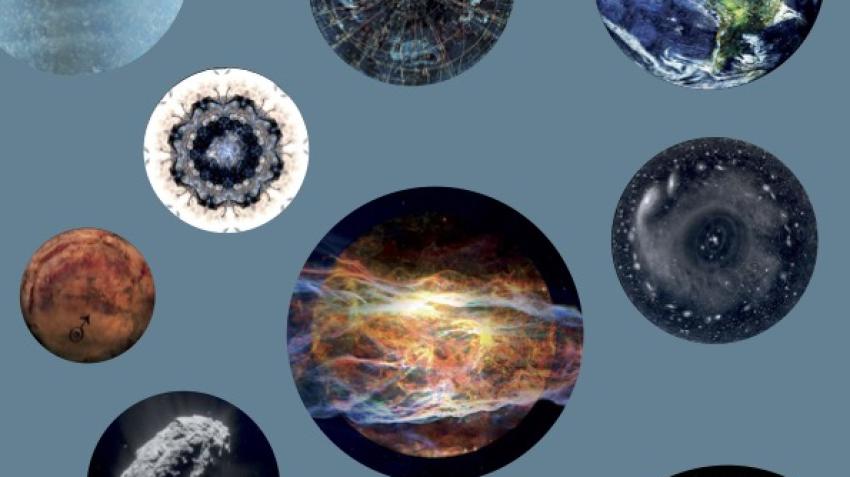 Credit
A&G RAS/OUP Diana Scarborough
Image description
The Sounds of Space is an arts-science collaboration that has recently (2021) produced an album of their original music called Celestial Incantations. This cover uses the artwork created for the album cover by Diana Scarborough.
The February issue of A&G has now been published online. The cover is inspired by Celestial Incantations, a new album from an arts and science collaboration. You can also read about the search for the Winchcombe meteorite and the new RAS journal, RASTI. Other articles look at the 50 year history of Luna samples in the UK, a network for space academics, a meeting on SW-I-M-T couplings, our thought-provoking Timeline and lots more. 
Celestial Incantations features striking images and music inspired by scientific research taken from Earth's surroundings to Jupiter and even far distant pulsars. The team explain what caught their imaginations and how they transposed the contents and rhythms to make their engaging exploration of our universe.
At the end of February 2021, a fireball that looked likely to scatter meteorite fragments shot across the UK skies. An intrepid team from UKFAll set out to brief the press and public and search the likely area, quite a few fields in the Chilterns. The socially distanced and remarkably muddy search was successful – get the blow-by-blow account of finding the firth UK meteorite fall in 35 years in this issue of A&G! 
Launching a new journal is a Big Thing. The RAS only does it every hundred years or so, but this is the year! RAS Techniques and Instruments is a new open access journal for the people developing and inventing the ways to do modern science: the data scientists, the software developers, the instrument builders .. in short, the people who make much of modern astronomy and geophysics possible. Read an interview with the Editor in Chief and the Deputy Editor in Chief and find out why this discipline matters to them and what they hope to achieve with the new journal.